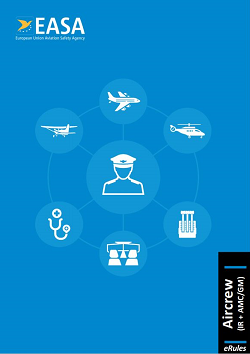 The European Union Aviation Safety Agency (EASA) has published a new revision of the Easy Access Rules (EAR) for Aircrew.
This Revision from December 2021 incorporates rules for the basic instrument rating (BIR) (Regulation (EU) 2020/359 and ED Decision 2020/018/R), as well as for flight crew competence and training methods, and the reporting, analysis and follow-up of occurrences in civil aviation (Regulation (EU) 2020/2193).
The EAR for Aircrew are displayed in a consolidated, easy-to-read format with advanced navigation features through links and bookmarks.
The document is available for free download from the EASA website in pdf format and as online dynamic publication, and will be updated regularly to incorporate further changes and evolutions to its content.
Thank you for sending your feedback and comments to erules [at] easa.europa.eu.