According to Commission Regulation (EU) 748/2012, organisations that design aircraft; changes to aircraft; repairs of aircraft; and parts and appliances need to fulfil the requirements as defined in Annex 1 (which is called "Part 21"). Such organisations need to demonstrate that they have the right organisation, procedures, competencies and resources.
This demonstration of capability can be done by:
For organisations located outside EASA Member States (EU Member States, plus Norway, Iceland, Liechtenstein and Switzerland), derogation to this demonstration of capability is possible, either through bilateral agreements or use of article 8.2 of Commission Regulation (EU) No 748/2012.
The following table describes the available options for specific design projects: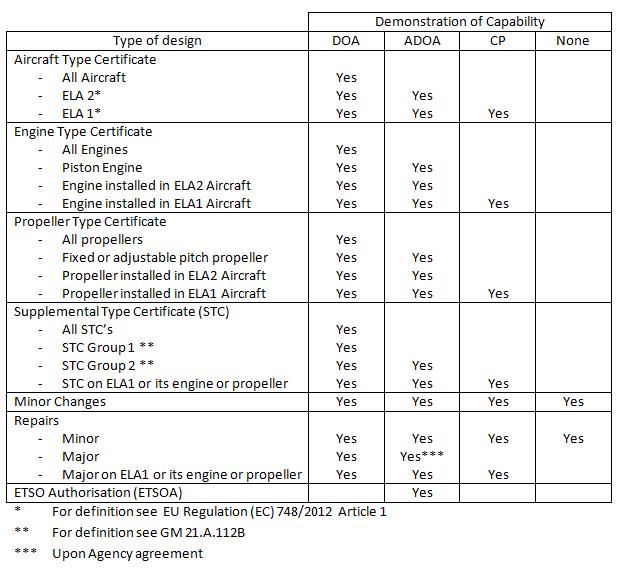 ---
Contacts for Design Organisations Approvals
Queries related to Design Organisations can be sent to: doa [at] easa.europa.eu
Letters and paper documents/records can be sent to:
European Union Aviation Safety Agency
Design Organisation Approvals
P.O. Box 10 12 53
D-50452 Cologne, Germany