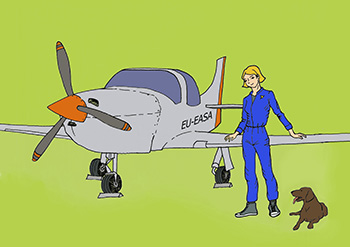 Hi!
I'm Sunny Swift, a 32-year - old instructor recently appointed by EASA to help you fly more safely by sharing simple and good practices.
I will come back to you every month with a new story. I'll be generalaviation [at] easa.europa.eu (subject: Sunny%20Swift) (happy to hear) your comments and reports about your own flying experiences.
Happy landings!
You can subscribe to my newsletter, by selecting "General aviation" or subscribe to my RSS feeds. 
Below you can find my latest stories, all stories are translated.