DOA & Certification Workshop 2021
online event
Image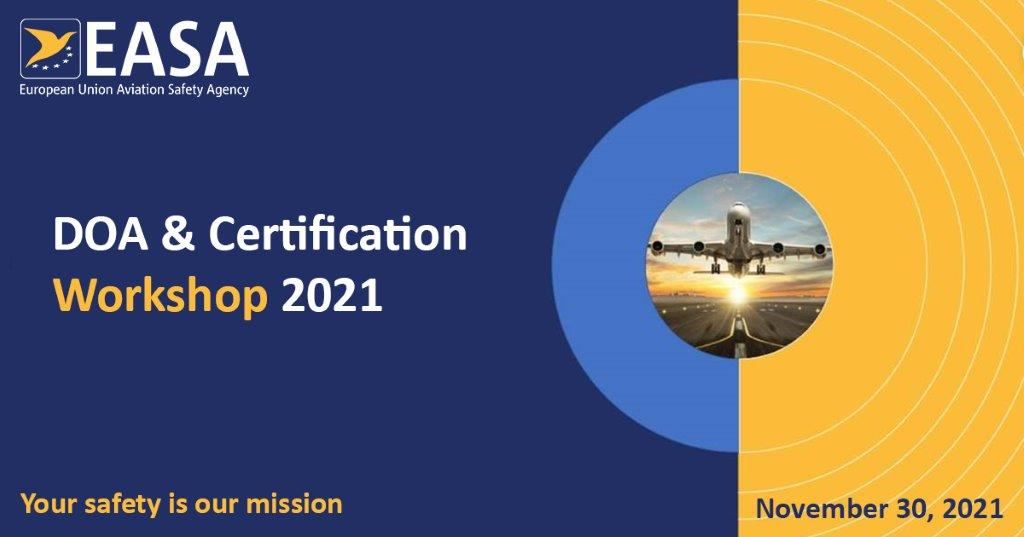 Description
Date & time
30/11/2021, 10:00 - 13:00 CET (UTC +1)
Description
The COVID-19 crisis has challenged our industry in many different ways. It has triggered a number of important EASA developments, activities and best practices in the certification and design domains. This workshop combines the former STC and DOA workshops to offer you an important update on a wide range of topics, covering Rulemaking, International activities, STC & product certification, remote test witnessing and remote auditing, EPAS, DOA and technical matters.
Pre-recorded technical presentations
You can view a set of pre-recorded technical presentations, to learn more about a whole range of useful subjects presented by the EASA experts.
Get Notified
You don't want to miss any news about this event? Follow this event to receive updates.
Contact
frida.calvino [at] easa.europa.eu