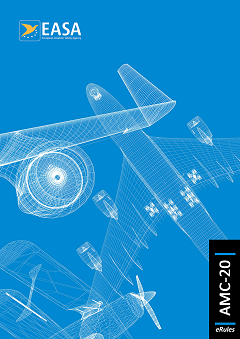 This document contains the applicable consolidated Acceptable Means of Compliance for the Airworthiness of Products, Parts and Appliances (AMC-20). It displays the means of compliance related to requirements or specifications, with advanced navigation features through links and bookmarks.
Being generated through the eRules platform, the document will be updated regularly to incorporate further changes and evolutions to AMC-20.
Thank you for sending your feedback and comments to erules [at] easa.europa.eu.