Image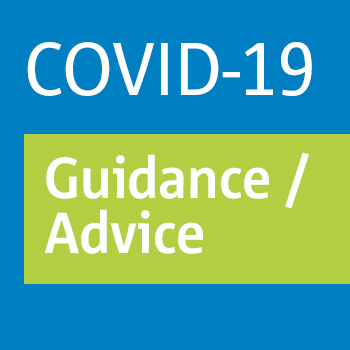 COLOGNE, December 17, 2020 – The European Union Aviation Safety Agency (EASA) published guidance for the safe air transport of vaccines cooled by dry ice, assisting the European aviation industry with the mammoth task of distributing COVID-19 vaccines quickly, efficiently and safely. 
Dry ice –the frozen form of carbon dioxide (CO2) – can reliably ensure the cooling of the vaccine to temperatures below -70 °C (-94 °F) which is required for some of the vaccines under development. But dry ice is also considered a dangerous good for air transport, as concentrations of around 5% of gaseous CO2 in breathable air can lead to an excessive concentration of CO2 in the blood while concentrations upward of 10% may cause convulsions, coma and death.  Low level concentrations, however, have no discernible negative effects. The normal upper limit in a passenger cabin is <0.5%.
"This guidance makes an important contribution to the global vaccination effort by defining the conditions that must be met at the precautions to take when transporting larger quantities of dry ice on an aircraft, whether in the cargo hold or potentially also in passenger cabins," said EASA Executive Director Patrick Ky.
"Due to its speed and ability to reach relatively remote geographical areas, air transport is an essential component in the roll-out of COVID-19 vaccines. Our guidance is to ensure the safety of all involved in the transportation process."
The guidance outlines aspects that operators who wish to transport vaccines should take into account in their risk assessment of the proposed transport.
Ideally, vaccines cooled by dry ice should be carried in the lower deck cargo compartments but could also be transported in passenger cabins, providing the associated risks were mitigated. No passengers would be allowed on board in such cases.
Actions to be taken included ensuring proper functioning of the ventilation systems, aircraft loading considerations, route planning and diversion scenarios, the availability of sufficient oxygen on-board and the availability of detectors to monitor the level of CO2. 
EASA published another guidance document related to the transport of vaccines for COVID-19 on December 2, 2020, related to the location-tracking and temperature control devices required to guarantee the integrity of the vaccines and facilitate shipment monitoring.  
Note to editors
About European Union Aviation Safety Agency - EASA 
The European Union Aviation Safety Agency (EASA) is the centrepiece of the European Union's strategy for aviation safety. Our mission is to promote and achieve the highest common standards of safety and environmental protection in civil aviation. Based in Cologne, the Agency employs experts and administrators from all over Europe.
For more information, please contact:
Janet Northcote
Head of Communication
European Union Aviation Safety Agency
Email: communications [at] easa.europa.eu