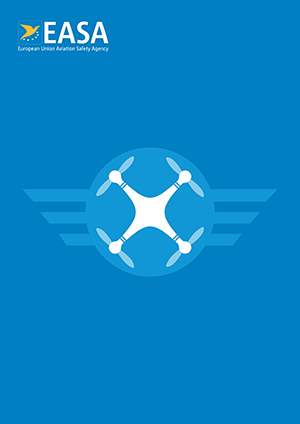 The new European Drone regulation is coming into force on December 31, 2020, a milestone for the drones community. As a result, drone operations for commercial or leisure purposes, will be subject to the same conditions across Europe.
The European Union Aviation Safety Agency (EASA) has put together a wide package of information to help drone pilots prepare for this.
Online information sessions
EASA is offering  two streaming sessions that will focus on the needs of those of you who fly drones professionally as part of a business and for those who are flying drones for fun.
Date & Time
So save the date and find out how to become a good drone pilot!
Get to know everything you need!
EASA recently published the Easy Access Rules for Unmanned Aircraft Systems.
This publication contains the rules and procedures for the operation of unmanned aircraft displayed in a consolidated, easy-to-read format with advanced navigation features through links and bookmarks.
You can also find all information via our new main drones page with its links to the 'open', 'specific' and 'certified' categories. If you have unanswered questions, check our FAQs.
Finally, our Drones Information Notices are available to download in 23 languages for the classes C0-C4. Authorities, Manufacturers and Pilots alike can make use of these short and clear leaflets.
 
Get notified via email alerts
Stay informed when we publish new content like this. You can always unsubscribe or update these settings later on.