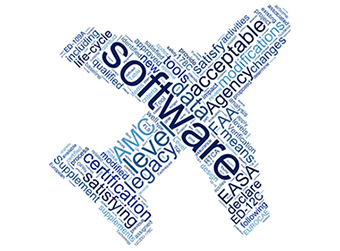 EASA has now published its new AMC 20-115D "AIRBORNE SOFTWARE DEVELOPMENT ASSURANCE USING EUROCAE ED-12 AND RTCA DO-178", which provides state-of-the-art means for showing compliance with the applicable airworthiness regulations with regard to the software aspects of airborne systems and equipment in the domain of product certification or European technical standard orders (ETSOs) authorisation. 
This material recognises the use of the airborne software development assurance standard EUROCAE ED-12C/RTCA DO-178C and its related documents. It also clarifies the conditions in which previous versions of this standard and associated existing processes can be used. It has been issued simultaneously with FAA AC 20-115D which is technically identical.
This results from 2 years of work in coordination with FAA, and with the US and European industry associations, including a joint EASA/FAA public consultation phase. It paves the way towards more harmonisation and mutual recognition of each other's activities in the domain of Software aspects of certification.
Back to top