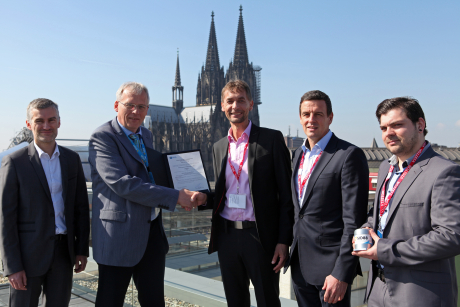 On 4 April 2017, EASA officially handed over the ETSO (European Technical Standard Order) certificate to Novega GmbH for the SID88, a Long Range Low Frequency Underwater Locator Device (ULD). This is the first ULD designed and manufactured in Europe that complies with the European Rules for air operations.
The ULD are devices that emit acoustic pulses permitting authorities to locate aircraft wreckage when an accident happens in oceanic areas. ULD were initially only attached to cockpit voice recorders and flight data recorders (37.5 kHz ULD) and now an additional ULD can be attached to the airframe (8.8 KHz ULD).
The updated European rules for air operations require that the transmission time of the ULD, attached to the flight recorders, be extended from 30 days to 90 days by 1 January 2020 at the latest.
The same rules also require that by 1 January 2019, most large aeroplanes operated over routes that go farther than 180 NM from a shore are equipped with an additional airframe low frequency (8.8 KHz) ULD. This is a very-long detection range ULD, providing an effective help to reduce the time and cost of locating the wreckage.