Image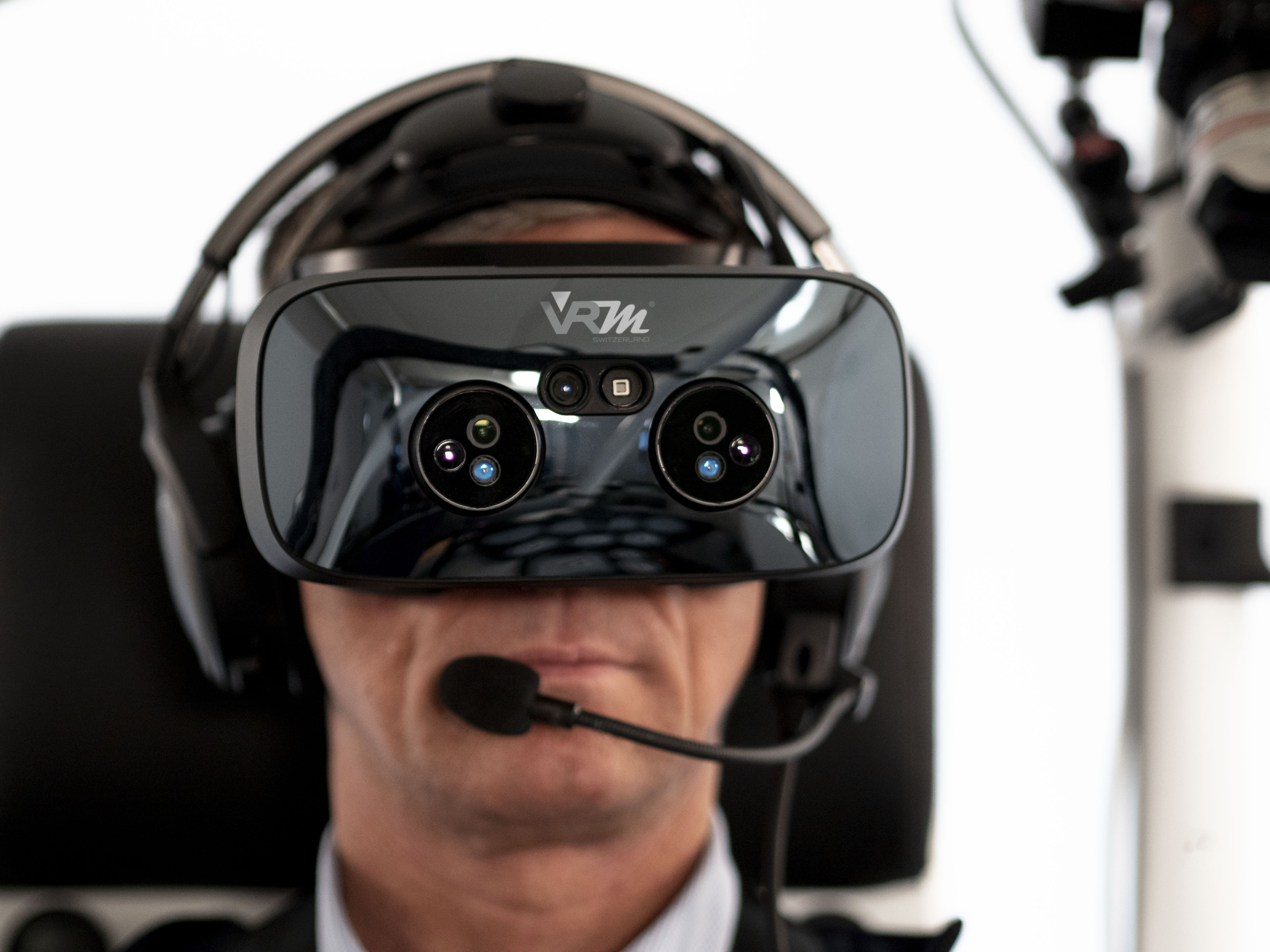 COLOGNE, April 26, 2021 - The European Union Aviation Safety Agency (EASA) has granted the first certificate for a Virtual Reality (VR) based Flight Simulation Training Device (FSTD).
The device, for rotorcraft pilots, enhances safety by opening up the possibility of practising risky manoeuvres in a virtual  environment. This addresses a key risk area in rotorcraft operations, where statistics show that around 20% of accidents occur during training flights.  The device was developed and built by VRM Switzerland (VRMotion Ltd.)
"This is a significant milestone in the evolution of Flight Simulation Training Devices," said Jesper Rasmussen, EASA Flight Standards Director. "The Agency is pursuing the modernisation of its regulation for training devices to reflect their actual capability and technology advancement. This evolution will make a wider range of cost-effective training devices available to complement Full Flight Simulators and is being driven in part by training needs for new Vertical Take Off & Landing (VTOL) aircraft.
"This also aligns with the Safety Objectives of the EASA Rotorcraft Safety Roadmap to review the most critical training scenarios and promote the use of simulators for high-risk training operations."
The suitability of the VR concept was verified through a training evaluation program involving pilots from industry and aviation authorities, including helicopter flight instructors and test pilots. This evaluation confirmed the suitability of the VR concept for training purposes, particularly for cases such as autorotation, hovering and slope landing where exact height perception and wide field of view are required.
"Developing a new technology that revolutionises aviation training was a challenging and ambitious project," said Fabi Riesen, CEO VRM Switzerland. "We were delighted to work with pilots of many different nationalities on the evaluation. Our VR concept sets a benchmark which meets the high requirements in the aviation industry. This journey was highly motivating and super interesting for all of us!"
As this is the first VR based FSTD qualification, the process applied by EASA had to be adapted to ensure an equivalent safety level compliant with the FSTD certification specifications. EASA applied Special Conditions from the existing regulations that take account of the specificities of the new  technology adapted to cockpit, display and motion systems. 
The FSTD is qualified as Flight and Navigation Procedures Trainer (FNPT) level II for a Robinson R22 Beta II helicopter, the most used helicopter worldwide for the initial training of helicopter pilots. 
Note to editors
About European Union Aviation Safety Agency - EASA 
The European Union Aviation Safety Agency (EASA) is the centrepiece of the European Union's strategy for aviation safety. Our mission is to promote and achieve the highest common standards of safety and environmental protection in civil aviation. Based in Cologne, the Agency employs experts and administrators from all over Europe.
For more information, please contact:
Janet Northcote
Head of Communication
European Union Aviation Safety Agency
Email: communications [at] easa.europa.eu
For further information
About VRM Switzerland
VRM Switzerland is an innovative team of 30 passionate engineers, highly specialized developers and dedicated aviation experts. All mechanical designs and electronic circuits are designed and coordinated in-house. Another strength of the team is its proximity to flight schools and operators. The Swiss launching customers Mountainflyers, the Heli Academy, the development partner Air Zermatt, the helicopter manufacturer Kopter and other specialists enable the development of sophisticated training solutions with optimal benefits.
www.vrm-switzerland.ch
 
VRM Switzerland
Simon von Niederhäusern
Head of Marketing
Email: simu [at] vrmotion.ch
Get notified via email alerts
Stay informed when we publish new content like this. You can always unsubscribe or update these settings later on.