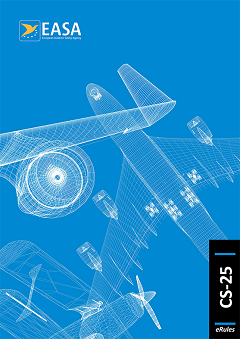 The updated Easy Access Rules for Large Aeroplanes (CS-25) are now available for a free download from the EASA website in pdf format  and online format. 
This Revision from June 2022 incorporates the Amendment 27 covering the review of aeroplane performance requirements for air operations and the regular update of CS-25.
The document is generated through the eRules platform and will be updated regularly to incorporate further changes and evolutions to its content.
Thank you for sending your feedback and comments to erules [at] easa.europa.eu.
Get notified via email alerts
Stay informed when we publish new content like this. You can always unsubscribe or update these settings later on.