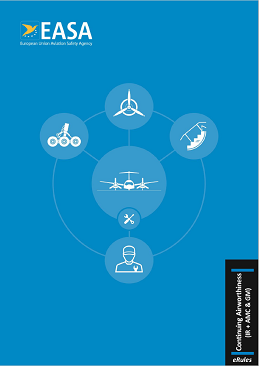 EASA published the Easy Access Rules for Continuing Airworthiness — Revision from December 2022.
Revision from December 2022 includes:
This revision is available in PDF format, as dynamic online publications (online format) and in XML (machine-readable format). 
Note: This revision includes the correction of erroneous content in AMC1 145.A.30(d) (points 5 and 6 wrongly incorporated), which was introduced with the advance revision from October 2022. 
It also incorporates formatting changes to the document, including the withdrawal of the markings "Applicable from 2 December 2022". Those become unneeded as the complete document is applicable from its date of publication.
Please send any feedback and comments by using the Easy Access Rules area on the contact us form.
Get notified via email alerts
Stay informed when we publish new content like this. You can always unsubscribe or update these settings later on.