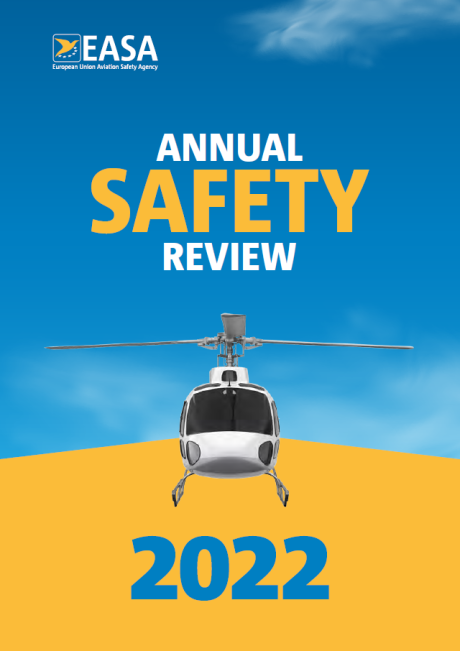 The EASA Annual Safety Review 2022 is now online. The 2022 edition is based on data up until the end of 2021, when COVID-related restrictions continued to challenge the industry. Despite these challenges, the European aviation system has remained robustly safe. 
In commercial air transport (CAT) operations, there were once again no fatal accidents in Europe in 2021. This has been the case since 2016. However, there was a slight increase in the overall accident rate. This highlights the need for continual vigilance in controlling safety risks and the importance of the safety initiatives within the European Plan for Aviation Safety (EPAS). The review shows that the top risk areas for CAT operations remain airborne collision, runway excursion and collision on runway.  
Get notified via email alerts
Stay informed when we publish new content like this. You can always unsubscribe or update these settings later on.