Which training I need to fly my drone in the open category?
Answer
The type of training required depends on the type of drone you use.
A transitional period until December 31, 2023 applies, and each EASA Member State may define the appropriate remote pilot training requirements according to the following table: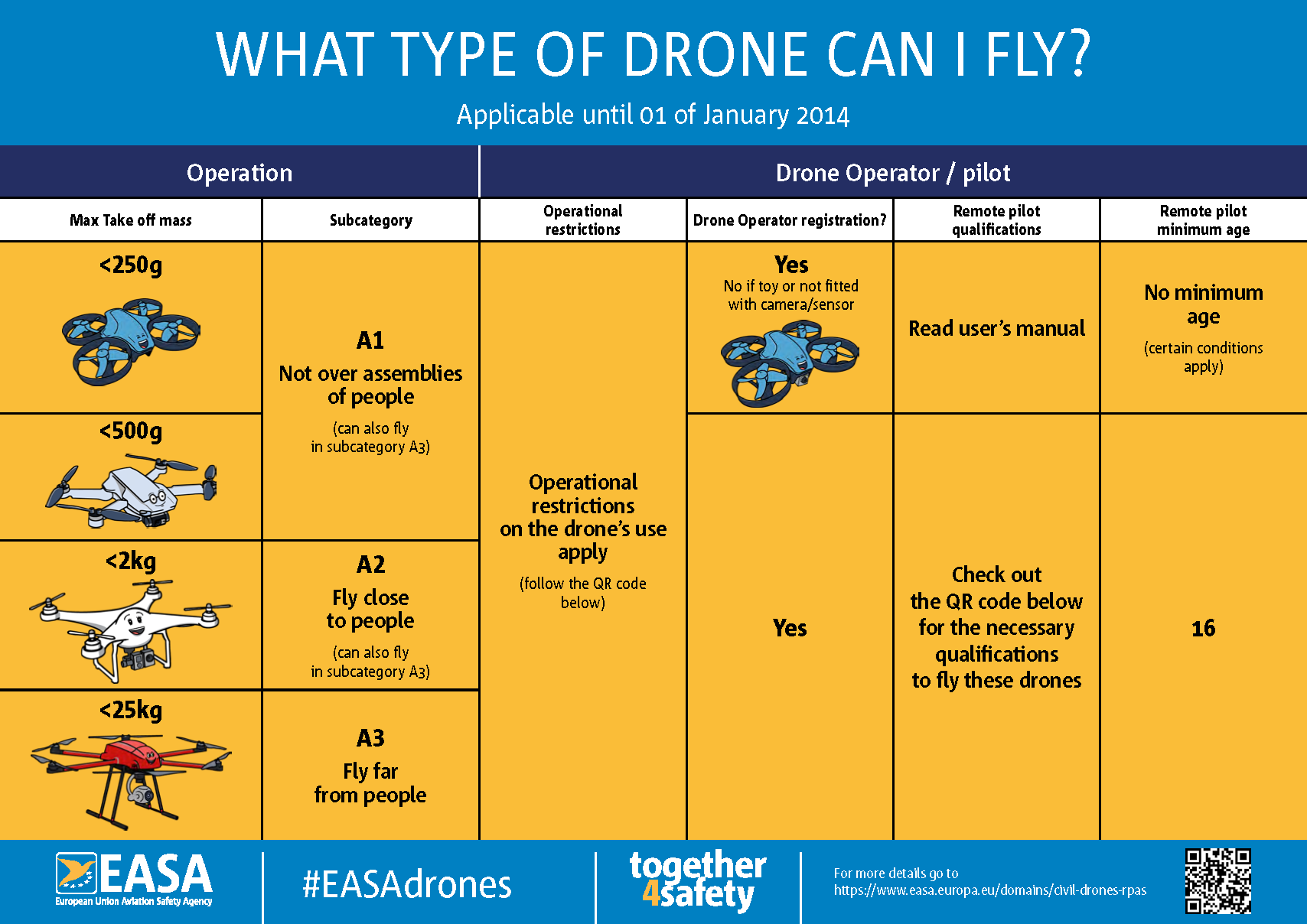 Remote pilot training as from 1 January 2024
The training requirements applicable as from January 1, 2024 are described below. However, most of the EASA Member States already offer the training listed below. In this way, you can already today receive a certificate according to the EU regulation. So, if you receive from an NAA of an EASA Member State one of the certificate of training with the EASA logo as shown below, you may already use it to operate your drone in the 'open' category in all EASA Member States. The training and exams can be conducted in an EASA Member State of your choice.
Please pay attention: we are made aware that some illegal websites are selling fake certificates of training. Please trust only the providers of training and exams that are listed in a NAA website!
 
Note that an NAA may designate an entity that may conduct the online training and provide the online exam or the exam for the A2 subcategory. Please refer to the NAA's website for additional information.
Summary