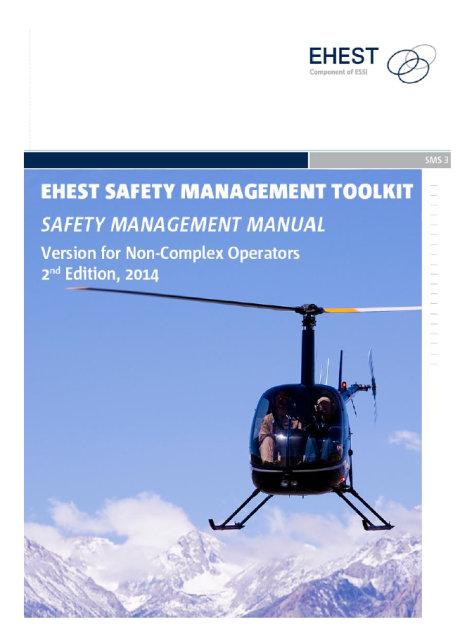 This Toolkit has been created by the Specialist Team Operations & SMS of EHEST. The SMM Version 1 for Non-Complex operators has been developed with consideration of Annex III of the EU regulation on Air Operations, Part ORO Subpart GEN Section II 'Management System' and the relevant AMCs and GM published in October 2012. It will be particularly useful for Non-Complex operators with limited experience of running a Safety Management System (SMS).
This non-complex SMM is a sample manual designed to assist an operator in creating their own manual. It contains explanatory notes and instructions marked in italic. The SMM must be adapted to appropriately reflect the operator's organisation and needs and should not be applied 'as it is'.
The non-complex manual is derived from the more comprehensive SMM for complex operators.