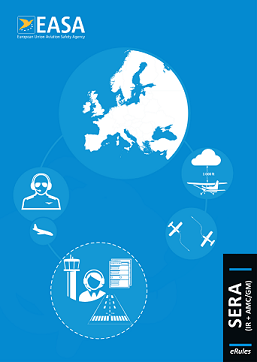 This Revision from March 2022 of the Easy Access Rules (EAR) for Standardised European Rules of the Air (SERA) incorporates EASA ED Decision 2021/014/R, introducing acceptable means of compliance (AMC) and guidance material (GM) on radiotelephony phraseologies for the provision of aerodrome flight information service (AFIS).
The EAR for SERA are displayed in a consolidated, easy-to-read format with advanced navigation features through links and bookmarks. They are also available as online dynamic publications with filters, search functions, and easy navigation for computers, tablets, and mobiles.
As the document is generated through the eRules platform, it will be regularly updated to incorporate further changes and evolutions to the implementing rules (IRs), and the related AMC and GM.
Please send your feedback and comments by using the Easy Access Rules area on the contact us form.