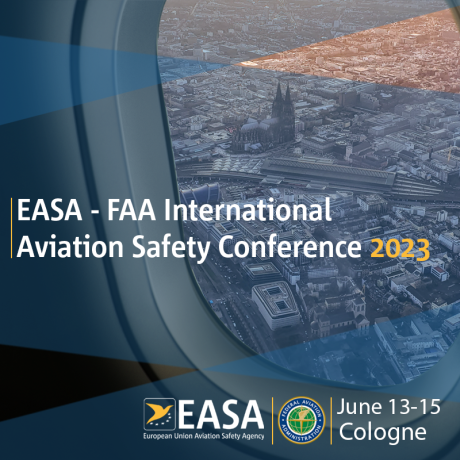 Please mark your calendars for the upcoming EASA-FAA International Safety Conference,
taking place from 13-15 June 2023 in Cologne, Germany.
How do we model the path for the future? How can we ensure safety while considering sustainability? What actions are we taking to manage and further develop a safe, modern and sustainable aviation system?
This year's conference will gather senior aviation professionals from regulators, manufacturers, airlines and associations from all over the world to discuss global aviation safety and sustainability topics from the perspective of both, the regulators and industry.
Registration will open later this month. More information on the 2023 EASA-FAA International Aviation Safety Conference event page.
Get notified via email alerts
Stay informed when we publish new content like this. You can always unsubscribe or update these settings later on.