Introductory Webinar: Research project on safety – security interdependencies
Online
Image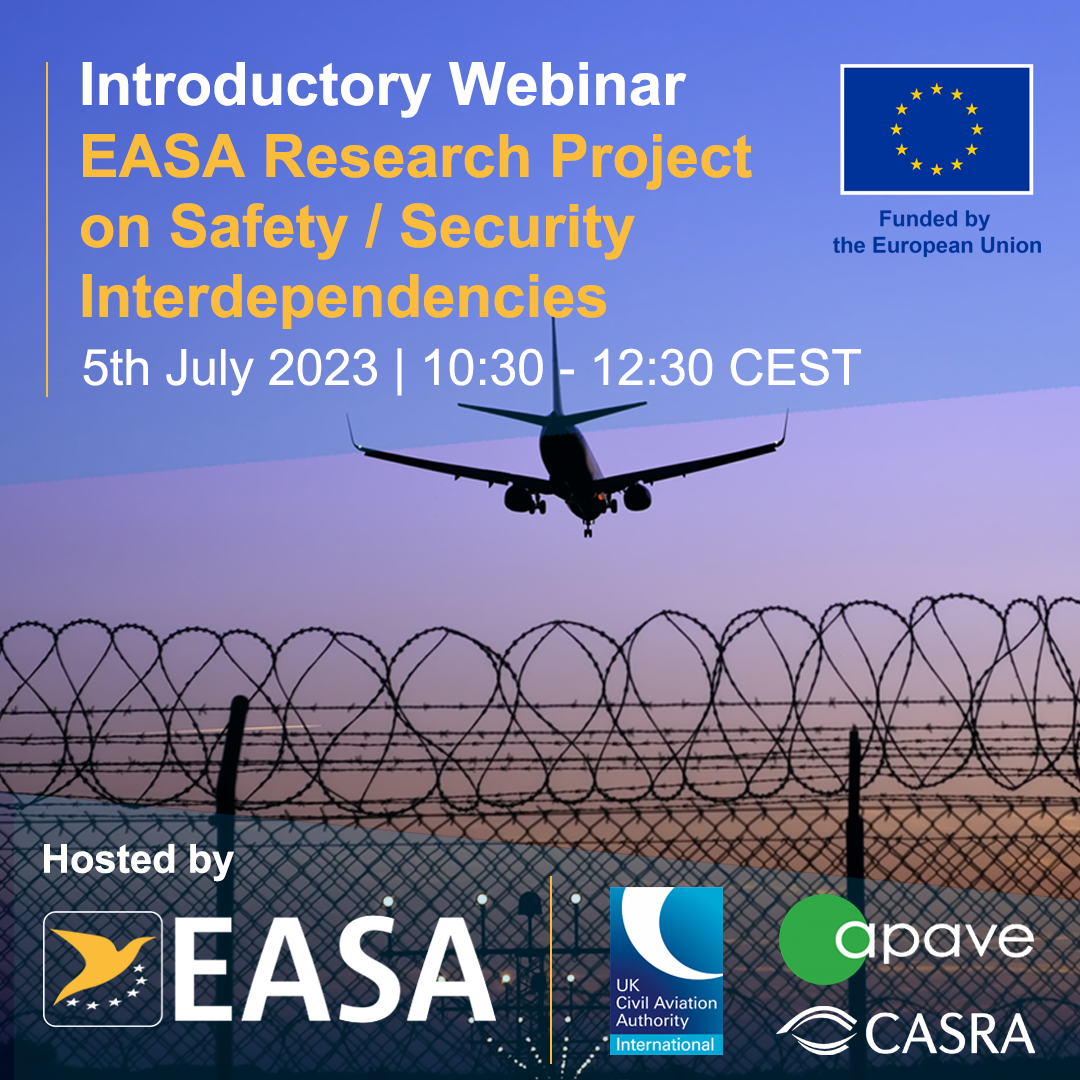 Event dates
05/07/2023, 10:30 - 12:30 CET
Description
The webinar is organised to present the key objectives of the EASA research project "Impact of security measures on safety", implemented to better understand the scope and nature of interdependencies between safety and security.
This webinar will provide attendees with an overview of the objectives of this project and will set out how and when these will be achieved. The project team will provide an update on the progress to date in identifying and assessing the contribution that security measures make to aviation safety and where opportunities exist for closer collaboration.
The workshop is open to aviation industry and authorities and will highlight the opportunity for these groups to input into the project findings.
Read more on this project tasks and deliverables.
Speakers
Safety and security experts from the Consortium in charge of this research project:
CAAi, CASRA, APAVE
  Impact of Security Measures on Safety is a research project funded from the European Union's Horizon Europe research and innovation programme.
Get notified via email alerts
You don't want to miss any news about this event? Follow this event to receive updates.