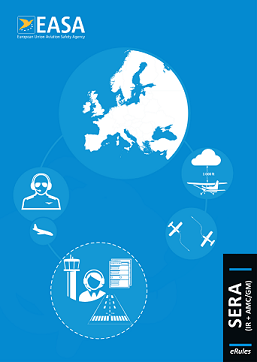 This document contains the applicable rules for the common rules of the air and operational provisions regarding services and procedures in air navigation, displayed in a consolidated, easy-to-read format.
Revision from December 2020 incorporates (additionally to the First Easy Access Rules for SERA):
Regulation (EU) 2020/469
Regulation (EU) 2020/1177 
ED Decision 2020/007/R 
ED Decision 2020/016/R
and offers advanced navigation features through links and bookmarks.
Being generated through the eRules platform, the document will be updated regularly to incorporate further changes and evolutions to the IRs, AMC & GM.
Thank you for sending us your feedback and comments to erules [at] easa.europa.eu.
Easy access rules now available as dynamic online publications!
Access the online format of this "easy access rule" and benefit from the below functionalities:
Filters to get the regulatory material tailored to your needs
Search through the table of content and have quick access to the relevant sections
Easy navigation for computers, tablets and mobiles
We welcome your feedback on this new online format.
Note: Technical questions on the content of the regulatory material should be processed through the contact us form.