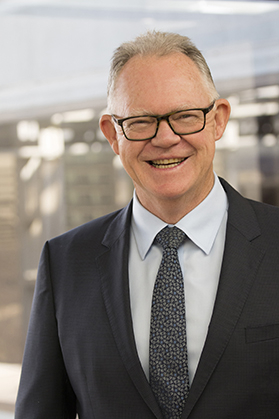 What is your relationship with EASA?
Over the 15 years that EASA has been in operation, CASA has worked closely with EASA in international forums, including on the panels and working groups of the International Civil Aviation Organization (ICAO). We work formally and informally through information sharing arrangements and well developed person-to-person contacts at the subject matter expert level. This allows CASA opportunities to advise European counterparts of the similarities and differences in our operational environments and aviation industries.
CASA and EASA first signed an arrangement on enhanced cooperation for the oversight of the Airbus A380 fleet in 2008 and in January 2017, CASA joined the EU SAFA Programme when I signed a Working Arrangement with the EASA Executive Director. We look forward to aligned procedures and findings of ramp inspection surveillance through participation in the SAFA Programme. Joining Singapore in the Asia and Pacific (APAC) Region as a SAFA member will also strengthen regional links for the programme.
How important is it to meet with other Aviation regulators and industry partners?
Engaging with the global aviation industry, and with aviation safety regulators is a vital part of CASA's role and is an expectation of the Australian Minister for Infrastructure and Transport. The recent EASA-FAA International Aviation Safety Conference which brought regulators and aviation community representatives together to discuss global aviation safety issues in Brussels provided an opportunity prior to a number of key APAC regional engagements to discuss views on current aviation safety elements.
It is important to me that CASA takes on board the views of other regulators through global and regional forums so we are well informed of the emerging issues. In this regard, I don't see any international forum as standing alone, as these discussions as well as the important domestic considerations with our own industries are blended to inform our national view. In this regard, I was pleased to participate in a panel discussion session on 'Building Mutual Trust' at the Brussels conference, where I discussed CASA's work towards embedding our regulatory philosophy across the organisation including implementing the principles within CASA and in our dealings with the aviation community including dealing with our international counterparts.
From CASA point of view, what are the latest challenges you are facing to keep the aviation system safe?
Like many regulators, whilst focusing on attracting and retaining specialist personnel, CASA faces a number of key challenges and trends, including:
Growth and evolution of remotely piloted aircraft sector and introducing modernised regulations to effectively manage safety;
Increased participation in sport and recreational aviation;
Continuing to develop regulatory options to address ageing aircraft issues;
Continued oversight of international carriers, including low cost carriers with different operating models, through existing regulatory framework and focused stakeholder engagement; and
Introduction and application of new technologies and materials.
These challenges and trends are set against global shifts in risk-based regulation development and the implementation of Safety Management Systems.
In the Australian context, CASA will also oversight major infrastructure developments including at and around aerodromes and with the introduction of Project OneSKY in Australia, a joint project to combine military and civil air traffic management.
Biography
Shane Carmody, Chief Executive Officer and Director of Aviation Safety
Mr Shane Carmody is the Chief Executive Officer and Director of Aviation Safety of the Australian Government's safety regulator, the Civil Aviation Safety Authority (CASA). Mr Carmody acted in the position from October 2016 to June 2017 and was appointed to the position permanently on 7 June. Previously, Mr Carmody was Deputy Secretary of the Department of Infrastructure and Regional Development with responsibilities including the Office of Transport Security, Aviation and Airports, Local Government and Territories and the Western Sydney Airport project. Furthermore, he has extensive experience in policy, regulatory and business management and at different senior levels in the Australian Public Service since joining in 1989 including Deputy Secretary positions at the Department of Veterans' Affairs and Department of Defence, previous Deputy CEO of CASA and Deputy President of the Repatriation Commission.
Mr Carmody studied Bahasa Indonesia at Gadjah Mada University in Yogyakarta, Indonesia.  He has a Bachelor of Arts from the University of Queensland, a Master of Business Administration from Monash University and is a graduate of the Australian Institute of Company Directors. He also served 15 years as Army Officer in various Australian and overseas locations.