Working for the European Union Aviation Safety Agency
At EASA you will work in an international team of passionate experts from a variety of fields, shaping aviation in Europe towards the better. 
Working for aviation, making it ever greener and safer, means that you will work in an organisation with top experts in the aviation business but also in other fields, you will contribute to the European ideals, experience a multicultural and multilingual work environment where diversity and inclusion are promoted and where innovation is at the heart of what we do. 
To access published vacancies applicants are invited to use our eRecruitment tool. Please note that the online application tool is the only acceptable means of sending in job applications.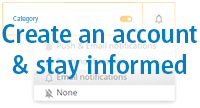 Want to stay informed about job vacancies at EASA?
Follow the category "Recruitment"
Decide how you want to be notified
If you have any questions relating to the Agency's Human Resources, please send an email to recruit [at] easa.europa.eu.