Finding smart and sustainable solutions to help the European aviation sector on its journey towards carbon neutrality is not only a priority for the aviation industry. The European Commission has initiated two vast reaching partnership programmes under its flagship Horizon Europe programme:
Clean Aviation
SESAR (Single European Sky ATM Research) 3 Joint Undertaking
The ambitious partnership programmes have solid funding, governing bodies and committees, reporting & checking mechanisms as well as a well-structured oversight.
The European Union Aviation Safety Agency (EASA) has been taking up observer seats on the Governing Board of both programmes, putting the Agency at the heart of finding smart and sustainable solutions for aviation.
Furthermore, for the Clean Aviation Programme, EASA is also contributing to the Technical Committee and the Scientific Advisory Board.
One of the crucial elements EASA has been tasked with is the contribution to research activities on new technologies with the aim to facilitate the certification process and to accelerate market uptake of new innovative resulting technologies.
EASA's participation in Clean Aviation & SESAR 3 Joint Undertaking
"EASA is enthusiastically participating in Clean Aviation and to SESAR 3 Joint Undertaking," says Rachel Daeschler, EASA's Certification Director.

"These programmes are shaping a more sustainable future of European aviation and require cooperation between industrial and institutional stakeholders.

EASA supports with its safety expertise, to ensure that the future solutions will be at least as safe as the current ones."
Research, innovate, accelerate & deploy
Intended to run over a span of approximately ten years, the overall funding has been well aligned to support the ambitious goals and expectations.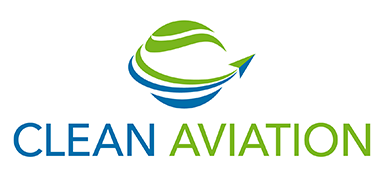 Clean Aviation
The partnership for climate-neutral aviation represents the world's most ambitious research and innovation agenda for a sustainable aviation sector that contributes to the EU Green Deal and the EU's Industrial Strategy.
Goals:
accelerating the development and deployment of disruptive research and innovation solutions
develop the next generation of ultra-efficient low-carbon aircraft, with novel power sources, engines, and systems
improving competitiveness and employment in the aviation sector that will be especially important for the recovery.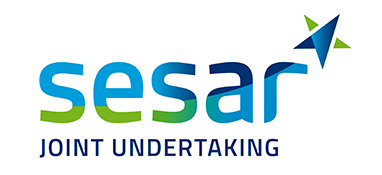 SESAR 3 Joint Undertaking
With an emphasis on innovation rather than pure research and development (R&D), SESAR 3 Joint Undertaking has a clear objective of accelerating change to facilitate a quicker integration of solutions into operations. SESAR 3 Joint Undertaking will facilitate certification and standardisation aspects, enabling solutions to move quicker from R&D to deployment without losing the innovation momentum.
Goals:
accelerate the digital transformation of air traffic management, making Europe's airspace the most efficient, safest and environmentally friendly sky to fly in the world
supporting the competitiveness and recovery of the aviation sector following the coronavirus crisis.
accelerate change to facilitate a quicker integration of solutions into operations.
Learn more about the programmes
If you want to learn more about the partnership programmes, check out the videos that give a lot more information and details.
Both partnership programmes have very detailed websites where you can find a number of info packages and news item that help you understand and stay up-to-date.