Are you planning to fly your drone in another country these holidays? Then this article is important for you. 
The page outlines the validity of drone operator registration and ID, explains where you can use your drone pilot licence, and tells you what you need to remember when travelling across and outside Europe. Also, if you are visiting with your drone from outside Europe, this might be interesting for you.
The new European Drone regulation that will be fully applicable as of December 31, 2021 will make it easier to fly a drone under the same conditions across most of Europe.
One drone operator registration for all EASA Member States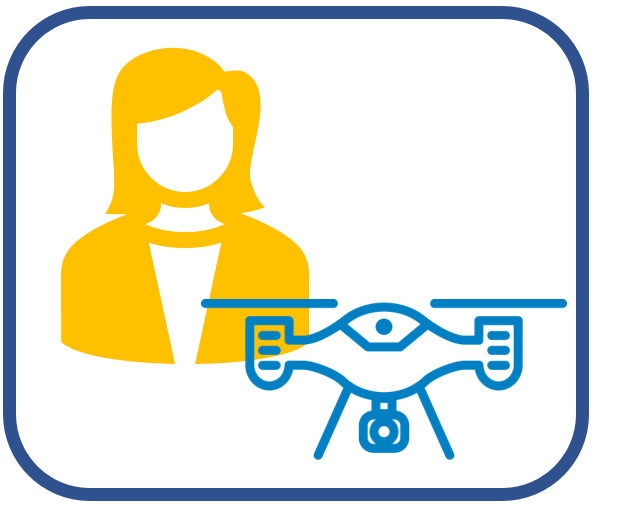 As a drone operator you need to register once in your country of residence or main place of business. The unique drone operator registration ID, which you will be issued with, can be used on your drone/s throughout all EASA Member States. 
    
If you are taking your drone/s to another EASA Member State, all you need to ensure is that your operator registration ID, obtained in your country of residence or place of business, is clearly visible on your drone/s.
Drone pilot certificate validity across EASA Member States
Under the new European Drone regulation, all drone pilot certificates issued by any of the EASA Member States will be recognised in all other EASA Member State countries. EASA itself does not issue pilot certificates.
So, if you completed the necessary online training, passed a drone's pilot exam and got a remote pilot competency certificate in any EASA Member State, you can fly a drone in any other EASA Member State.
Travelling outside Europe with your drone 
If you take your drone to anywhere outside the EASA Member States, you need to follow national legislation in place for operating and flying drones.
In states with a well-regulated drone system, most of the general aspects (registration, ID number, pilots' training and exam, pilot certificate, where to fly or not to fly, etc.) will be very similar conceptually to the ones in place in EASA Member States.
However, drone operators IDs and pilot certificates issued by the National Aviation Authorities in EASA Member States are not automatically recognised in non-EASA Member States.
You will need to contact the Aviation Authority of the states you plan to visit to find out what to do.
Non-EU residents visiting Europe 
If you are a resident of a non-EASA Member State and plan to visit and operate a drone in an EASA Member State, you need to register as a drone operator with the National Aviation Authority of the first EASA state you intend to operate from.
    
Once you are registered in your host EASA Member State, this will be valid across the rest of EASA Member States. You don't need to register in another EASA Member State again.
You also need to train and pass the drone pilot's certificate online exam and get the European certificate in any EASA Member State. Some National Aviation Authorities offer the training and exam in English. 
And of course, you need to comply with the European Drone regulations. 
To prepare for your trip, please take time to review all information on drones published on EASA Pro and check the list of EASA Member States' 'Drones – National Aviation Authorities'.
Take a look at our video 'Travelling with a drone'.
Share this article with other drone operators & pilots
EASA has compiled this article to ensure drone operators and pilots have the right information at hand whilst travelling. 
Share this page with other operators and pilots!