This year (2023), EASA is celebrating its 20th anniversary. While the beginnings of the agency trace back to 2002, it only became fully operational in 2003. EASA built up from a loose cooperation between European "Joint Aviation Authorities (JAA)" into becoming the main player for aviation safety in Europe.
In these twenty years, the agency grew in size and responsibilities, all while keeping up with innovative technologies, international cooperation and, of course, environmental sustainability. In this article, we will guide you through some of the achievements from the past 20 years.
Certification highlights in the early years
Did you know that by the end of 2005, EASA had already issued over 20 000 certificates?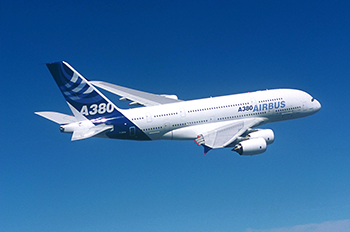 One of them was for the iconic Airbus A380, the world's largest passenger airliner still to this day. It received its "Type Certificate" (the certificate that testifies that this type of aircraft meets the safety requirements set by the regulator) from EASA and the Federal Aviation Administration (FAA) in a joint ceremony in 2006.
Another emblematic certification happened the following year. In 2007, EASA and the FAA certified the Rolls-Royce Trent 1000 TEN engine for the Boeing 787 family of aircraft.
Increasing responsibilities
With time, EASA's responsibilities expanded. In 2008 and 2009 EASA's domains of work started to include: Air Operations, Crew Licencing, Third Country Operators' authorisation, Aerodromes and Air Traffic Management/Air Navigation Services. 
In 2018, a new update to EASA's "Basic Regulation" extended the Agency's responsibilities to incorporate drones, urban air mobility and cybersecurity. This latest update also strengthened the Agency's role in environmental protection, international cooperation, and research and development.
 
Advances in Urban Air Mobility
In 2019, EASA has proposed standards for the certification of aircraft capable of Vertical Take-Off and Landing (VTOL) and issued rules for new types of operations with Unmanned Aircraft Systems (UAS). Recently, in 2022, EASA published the first set of guidance for U-Space (in short, a set of solutions to manage unmanned aircraft traffic) and the design of vertiports, the ground infrastructure needed for the safe operation of Urban Air Mobility services such as air taxis.
Greener aviation and keeping pace with innovation
Aviation is always evolving. Just as in other industries, one of the greatest challenges of this time is to make it greener. EASA looks towards a future with more sustainable aviation shaped by new technologies like electric and hydrogen propulsion, Sustainable Aviation Fuels (SAF) and other innovative technologies to reduce the CO2 footprint. 
Additionally, virtual/augmented reality and artificial intelligence (AI), further digitalisation, and new domains such as High-Altitude Operations are also in the radar of EASA.
 
Our history & our people
Twenty years of operations is an achievement that does not happen magically. EASA counts on people from different fields of expertise to deliver the work entrusted to the Agency. In the video below, you can get to know some of the faces behind EASA's vast portfolio of activities and what they are doing to make aviation safer and greener, in Europe and beyond.
Stay informed
Create an account and follow us on EASA Light to stay up to date with EASA's activities.