Slovenian Version Now Available!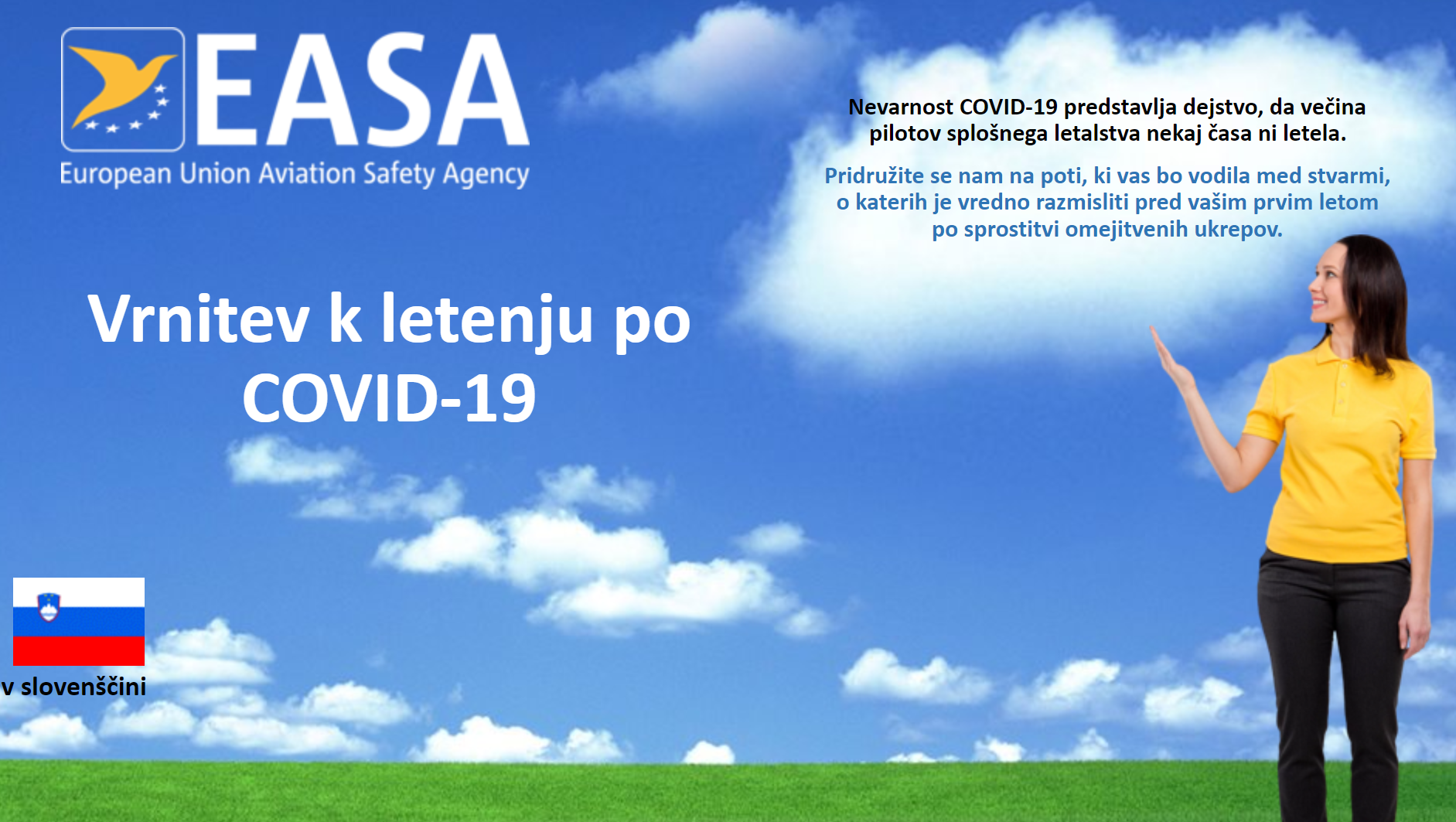 Enjoy your return to the skies as safely as possible by taking this short training developed by the fantastic people at GASCO - now available in SLOVENIAN (Added 7 September), English, Italian and Spanish.  
With the COVID-19 restrictions you may not have had the chance to fly as often as you would have hoped this summer. This short training/ presentation was developed to help you as pilots feel as confident as possible when you lift your wheels from the ground every time.
It covers some useful revision topics and some things that you might want to think about before setting of on your first flight following the long layoff after COVID-19 and the winter. It also has information on other useful links.
The most important thing to remember is that things don't look or feel right - cancel and reschedule the flight.  
The training is now available in the 3 different languages below:
Huge thanks to GASCo for their support and specifically:
For the Italian version: Nils Jamieson and Mike Mike O'Donoghue (GASCo), Flavio Ferrari and Alessandra Spaccatrosi (EASA) and Greta Li Calzi (ENAC Italy).
For the Slovenian version: Renate Globocnik and Natasa Bester (CAA Slovenia)
For the Spanish version: Estefania Moreno Martinez (EASA), Nils Jamieson and Mike O'Donoghue (GASCo), Monica Ameijeiras, Barbara Trincado, Angel Jesus Fernandez Galan, Carlos Requena Vila (AESA Spain).