As Europeans start their summer holidays, and air travel rebuilds after the start of the COVID-19 pandemic, not every journey has been as smooth as wished for.
Getting back to pre-COVID-19 air travel volumes is a complex task and EASA is working with airlines, airports and industry to ensure flying remains safe despite these challenges.
EASA has launched a "Ready to Fly" Campaign in a collaborative effort involving organisations from across the aviation industry to help ease your journey. We have put together a few tips for the steps in your journey. The main rule to remember though is:
Please be kind to all staff and fellow passengers
Although COVID restrictions have eased in many situations, wearing medical masks it still the best way to protect you and others from catching COVID-19 and some countries and airlines therefore require you to wear a mask on the aircraft and other forms of transport. Please check the rules in place at all steps of your journey to make sure you are prepared.
Check, Know, Think, Go – tips to ensure safe travel
EASA has put together some tips to help passengers have a safe and smooth journey. Take a look at the tips to prepare for your travel:
Ready to go - Follow our tips for a smooth journey
On the way - Check the latest information and help to minimise disruption
At the airport - Be ready for each step in your journey through the airport
On the aircraft - Crews are well trained professionals who are there for your safety, please follow their instructions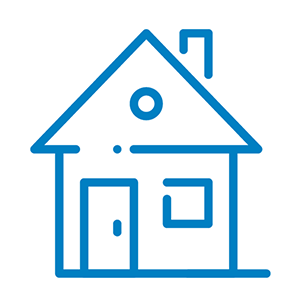 Ready to go
CHECK Re-open EU to see what travel requirements are in place in the country you intend to visit (requirements are continuously changing so plan ahead and then check back).
 
KNOW what you need to prepare and carry with you before you leave for the airport (passports, tickets, COVID documentation) and then what to expect at the airport (there may be fewer staff so allow more time for everything).
 
THINK about how you are going to get to the airport (public transport, parking), which terminal you depart from and the various things you need to do when you get to the airport.
 
GO ahead and get ready.
On the way
CHECK in ahead of your arrival at the airport if you can, even if you still have bags to drop off and print off your boarding passes or have them available digitally or as screenshots.
 
KNOW what time to arrive at the airport - between two and three hours before departure is currently seen as an appropriate time, but if in doubt double check with your airline. Arriving many hours ahead of your flight can potentially increase queues and overall waiting times.
 
THINK and request airport assistance if you have a genuine disability or mobility issue. Also rules on carrying liquids and dangerous goods still apply, so plan for it.
 
GO ahead and start your journey.
At the airport
CHECK out the departure airport: where are the check-in desks, security and your gate. Most importantly check on your luggage and important documents are with you at all times.
 
KNOW when your flight is boarding and allow yourself plenty of time to get through security and to the gate.
 
THINK about how your actions can impact others: drinking too much alcohol is not a good idea.
 
GO ahead and have a safe stay at the airport.
On the aircraft
CHECK your seat number and nearest exit when you get to your seat. 
 
KNOW that crew instructions are there for your benefit and safety and follow them.
 
THINK and listen to the safety briefing, the information you receive might save your life.
 
GO ahead and enjoy your flight.