EASA Safety Week is free of charge for the Commercial Fixed Wing Aviation Community and will take place from 30 May to 2 June 2023.
Register for the different sessions via the EASA Website Event Page here.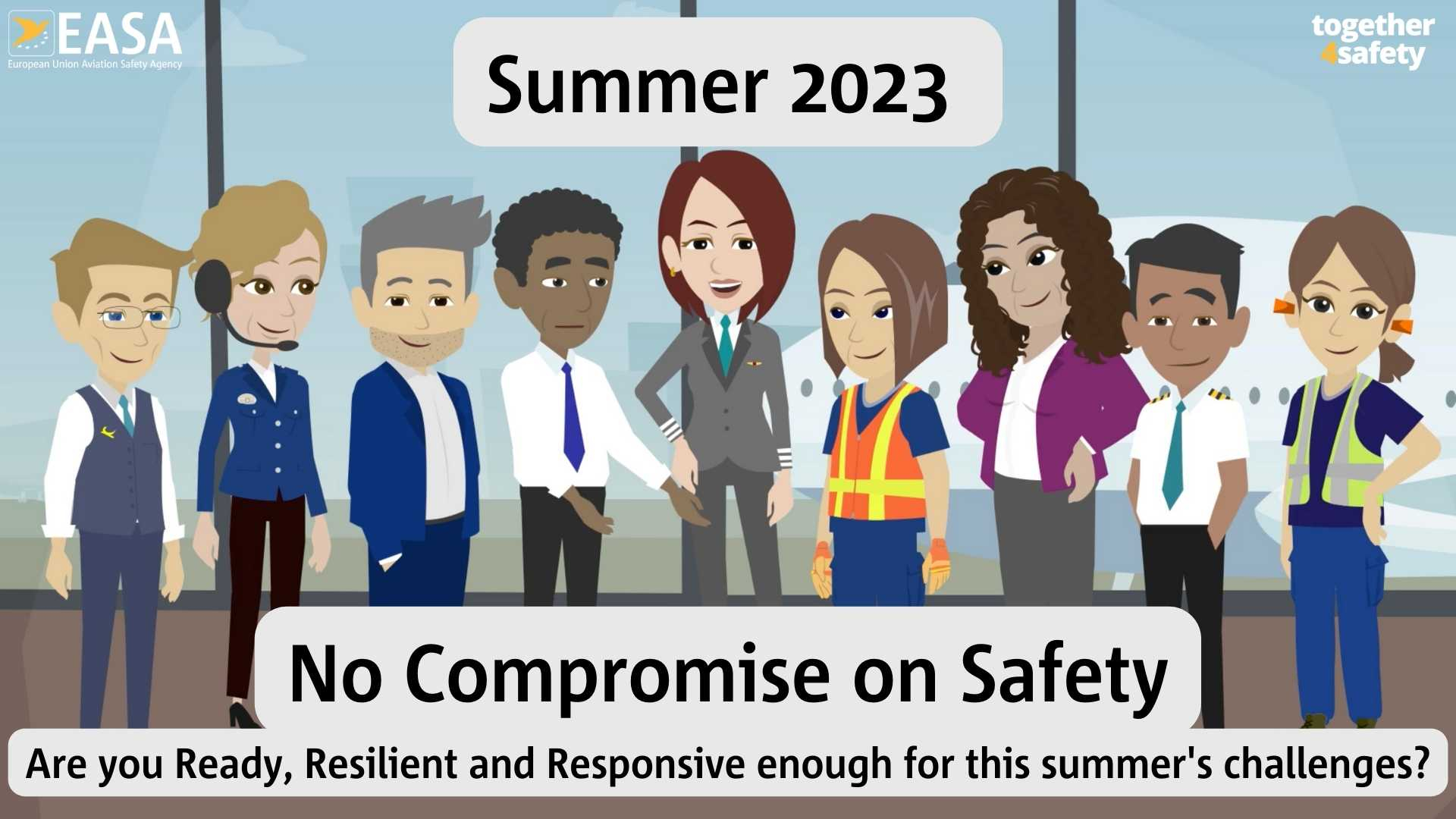 The theme this year is "No Compromise on Safety! - Are you Ready, Resilient and Responsive enough for the anticipated challenges this summer?" Throughout the summer campaign and Safety Week specifically we will focus on the following main themes:
Ready: Having enough competent people and all the resources to manage risks effectively so that you can ensure safe and effective operations.
Resilient: You are prepared for any operational challenges & external threats by not pushing the boundaries of the rules and being on guard for risk transfer.
Responsive: Having the mindset to encourage collaborative safety conversations and then reacting positively and quickly to changing situations.
There will be 7 sessions across the week starting with a Cross Domain Session and then with different sessions for each operational domain.
A dedicated session for Cybersecurity will take place on the last day of the event, on Friday, the 2nd of June, at 10:00-11:30. During this session the themes of the EASA Safety Week 2023, namely working towards being Ready, Resilient and Responsive, will be covered under the prism of Cybersecurity.
Register now and join the conversation!