Welcome to the homepage for the Ramp-Up, Be Ready - Stay Safe campaign. This campaign was developed as a coordinated industry iniative that included ACI, CANSO, ECA, ETF, IATA as well as Easyjet and TAP Portugal - the full list of organisations who developed the campaign are available on our campaign safety partners page and within the package itself. 
The main campaign messages are also available as PPTs in Italian and Spanish - now available on our language downloads page. 
New for October 2021: Access our Human Factors Ramp-up Package.
What else you can access:
Check the EASA's analysis of safety issues and see how the list relates to your own organisation. 
Visit the different domain pages via the links below to access the presentations and recordings for the Safety Week sessions (Aerodromes and Air Ops videos not available due to a technical issue). 
Download the different materials as powerpoint or image files either as the whole package that you can use easily in your own organisations via the domain links below or the campaign downloads page.
Join the campaign by submitting your organisation's logo to the EASA Safety Promotion Team by email to safetypromotion@easa.europa.eu (These will be added to our campaign safety partners page)
Campaign Posters Now Available
You can now download our new campaign posters from the Campaign Posters Page. 
The importance of an industry-wide campaign
Aviation services are interconnected and rely upon organisations working together seamlessly.
Start-up strategies need to be addressed by all organisations to realise the safe delivery of services.
All aviation actors need to focus on key behaviours during the ramp-up of operations over the coming months.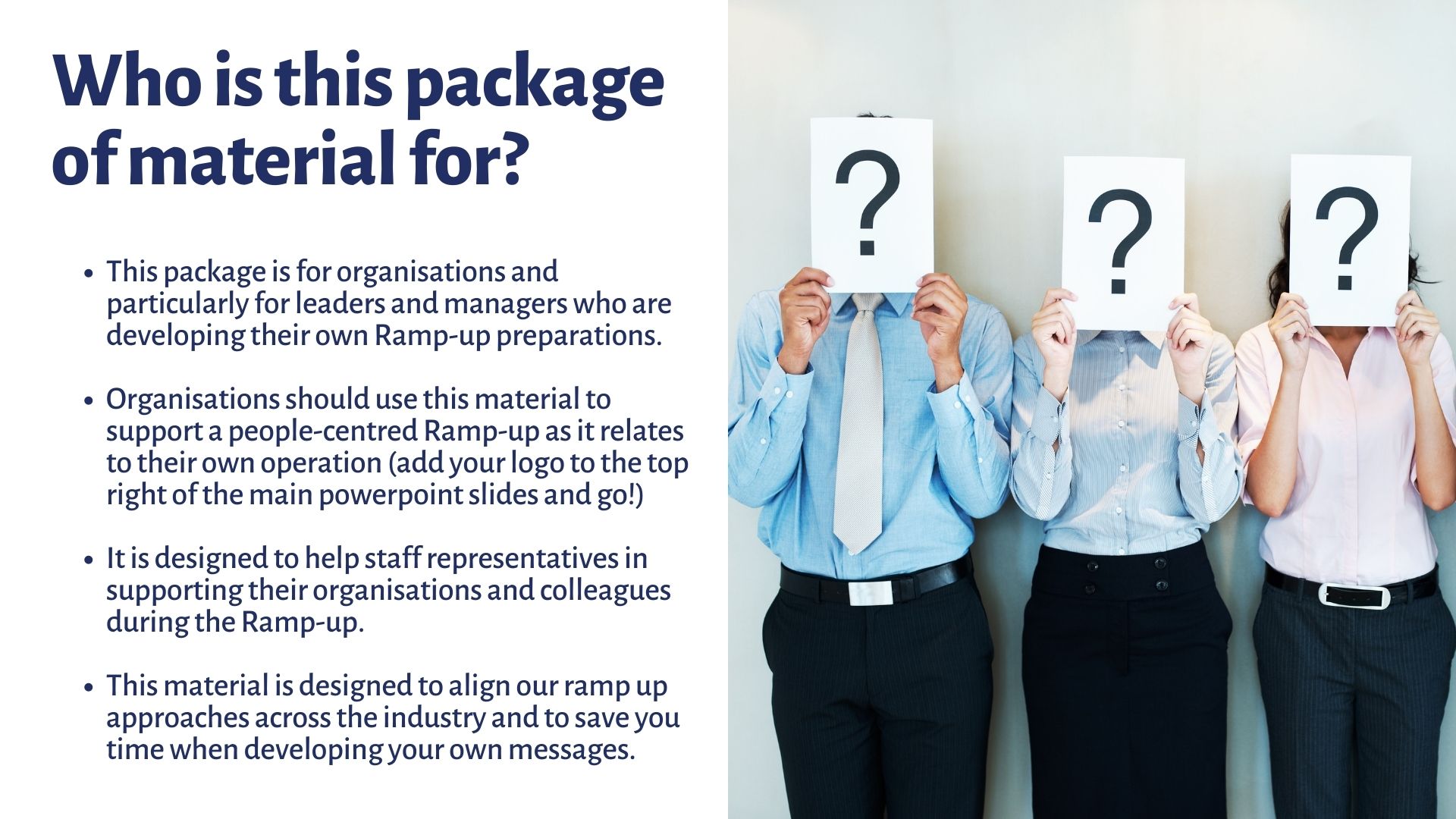 If you have any questions or specific needs please contact the EASA Safety Promotion team by email - safetypromotion@easa.europa.eu.