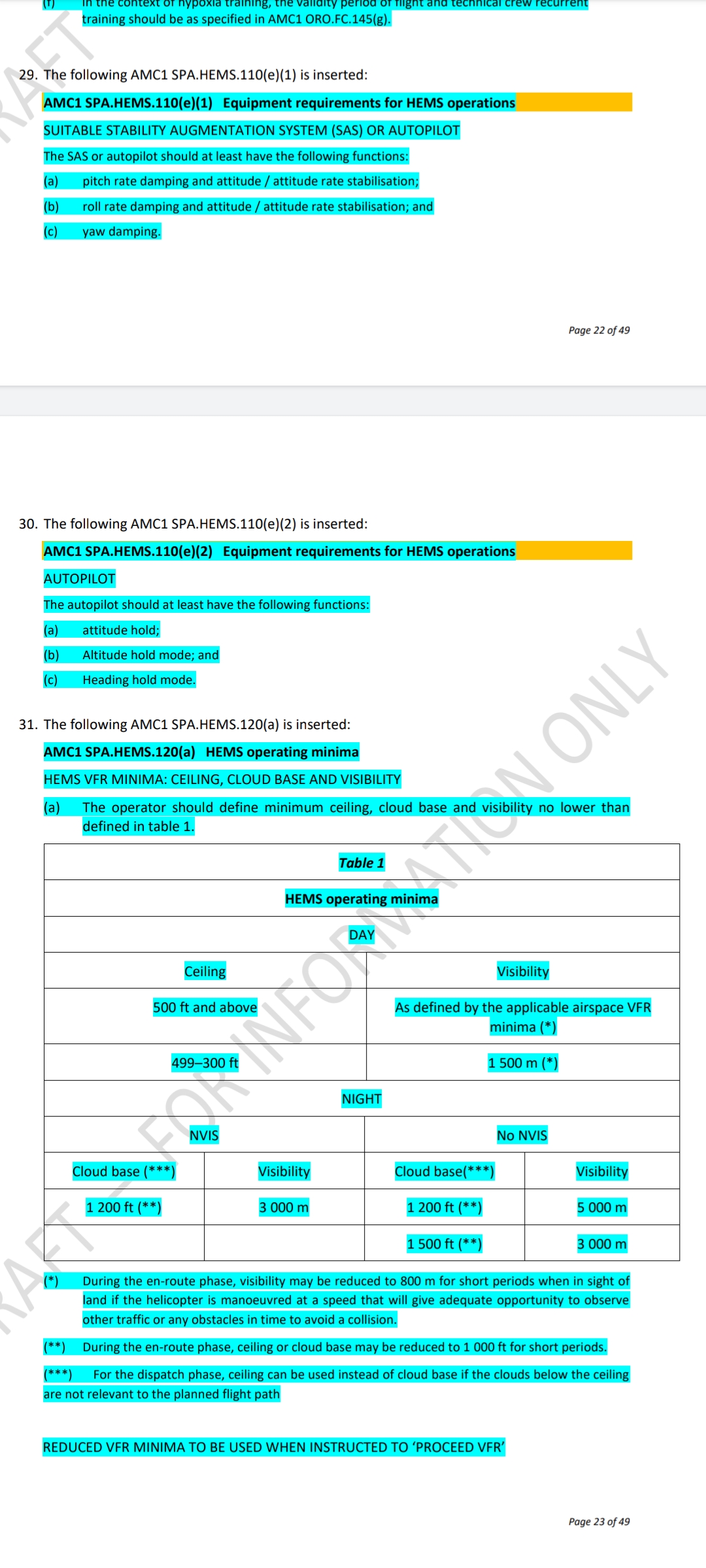 Hello from Finland
This might be a wrong community, but question anyway about new spa.hems opinion.
VFR weather minima at night. There is still cloud base limitation, but in some cases it might be ceiling.
Really difficult to understand the reasons for cloud base NOT ceiling, especially with NVG's.
How do you understand this new text and it's meaning in practise?