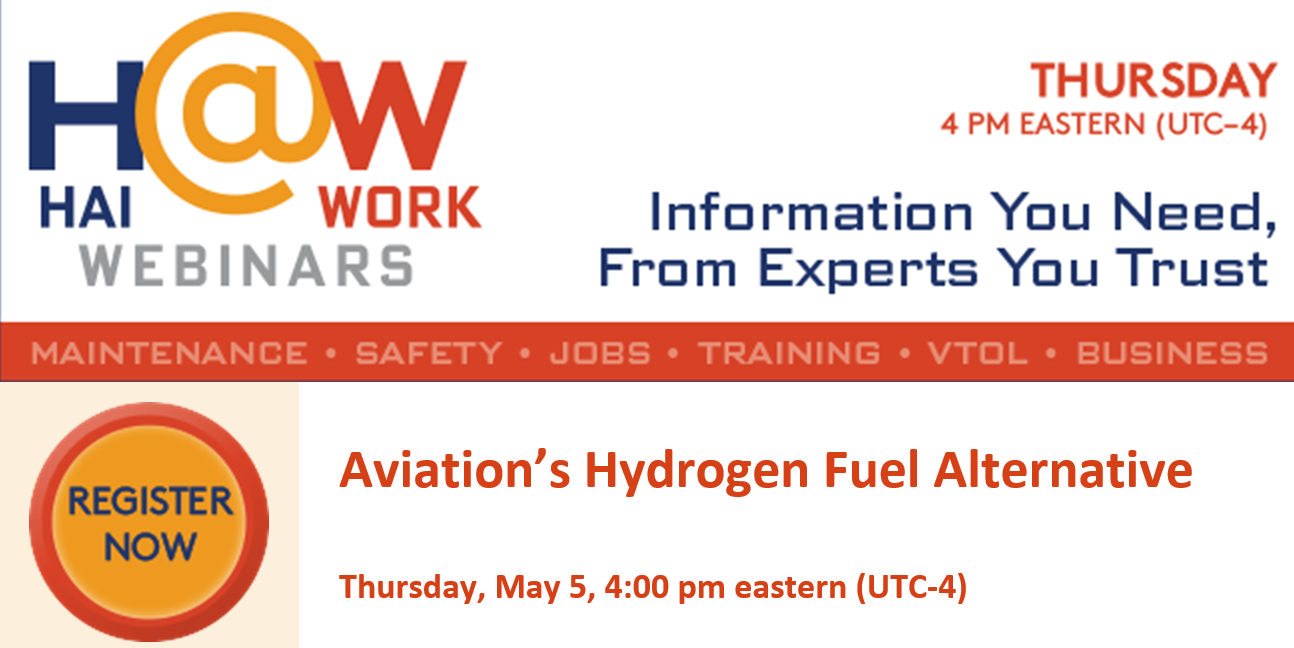 HAI Webinar Hydrogen - May 5, 2022, 16:00 EST
Speaker: Anita Sengupta, PhD, CEO and founder of Hydroplane, rocket scientist
Record: https://rotor.org/webinar/
Worth watching the record if you missed it live!
Fly more quietly and more cost effectively with an electric engine, but with all the power and range of a combustion powerplant.
Hydrogen fuel cell technology is coming to the helicopter industry in the not-too-distant future, in the form of a modular powerplant. Join Helicopter Association International (HAI) to hear from the founder of Hydroplane, a company of rocket scientists building this innovative technology from the ground up with proprietary new materials and designs specifically for single-engine aircraft, including helicopters.