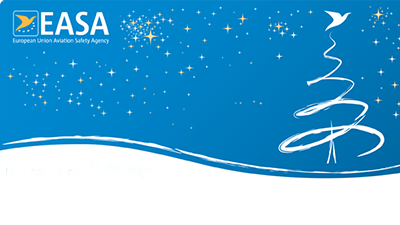 From all of us at EASA, we wish you and your loved ones a healthy and safe holiday season.
Our offices will be closed from December 24, 2020 to January 3, 2021.
EASA's Frequently Asked Questions (FAQs) are available for more information.
 
For additional queries, please use our 'Contact us' forms to get in touch with us.
 
Information related to Brexit and the consequences of the UK withdrawal from the EASA system can be found on EASA's website.