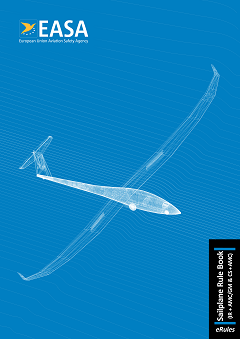 EASA published the rule book containing the applicable rules on air operations and certification of sailplanes. The document is available for download from EASA's website.
It includes the Regulation (EU) 2018/1976, the certification specifications (CS) for sailplanes and powered sailplanes (CS-22), Acceptable Means of Compliance (AMC) and Guidance Material (GM), displayed in a consolidated, easy-to-read format with advanced navigation features through links and bookmarks.
The document will be updated regularly to incorporate further changes and evolutions to the Implementing rules (IRs), CS, and AMC & GM.