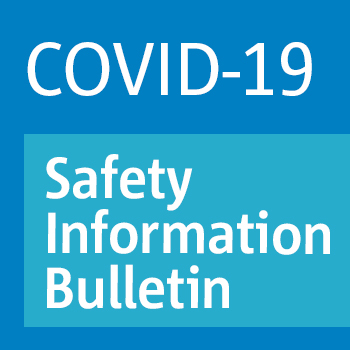 COLOGNE, January 27, 2020 – The European Union Aviation Safety Agency today issued a Safety Information Bulletin (SIB) giving recommendations to national aviation authorities, airlines and airports in response to the evolution of the Coronavirus '2019-nCoV'outbreak in the City of Wuhan, China.
The SIB recommends that airlines provide information to crew members as to how to manage a case of acute respiratory infection on board an aircraft. It further recommends that airlines and airport operators encourage crew members and airport staff to identify any passengers showing signs of acute respiratory infections who were also recently in China or in contact with people coming from China. Airlines performing passenger flights to/from affected countries should be equipped with Universal Protection Kits for crew members assisting with potentially infectious cases. Crews with a layover in China should also be informed and be provided with equipment as recommended by the Chinese authorities.
In addition, the SIB calls upon airlines and aerodrome operators to collaborate as much as possible with the public health authorities to provide support in tracing passengers in the event of flights where a Coronavirus '2019-nCoV' infection has been confirmed.
Please see the full Safety Information Bulletin 2020-02 for more information.