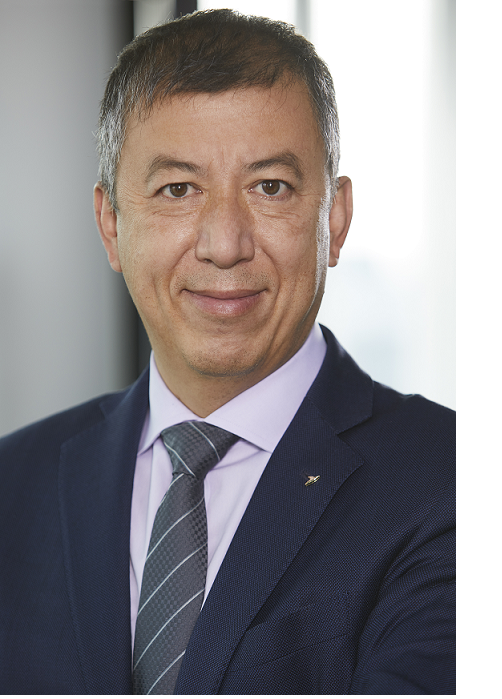 Patrick Ky became Executive Director of the European Union Aviation Safety Agency (EASA) on 1 September 2013. His mission is to further consolidate the role and responsibilities of the Agency to become a worldwide reference in aviation and to make the European aviation regulatory system a fully consistent, efficient and reliable framework.
Prior to leading EASA, Patrick Ky was in charge of the SESAR program, Europe's ambitious ATM modernisation program. He also held different managerial positions in the French Civil Aviation Authority, in a consulting company, and in Eurocontrol. In 2004, he joined the European Commission to work on SESAR.
In 2013 Patrick Ky was the recipient of the The Glen A. Gilbert Memorial Award of the Air Traffic Controllers Association as a recognition of his achievements in the field of aviation and for being an advocate of innovation and change in air traffic control. In 2015, he was designated "Industry Leader of the Year" by the German publication Fliegermagazin for his commitment to develop simpler, better and lighter rules for General Aviation.
In total, Patrick Ky has more than 24 years of work experience in Civil Aviation. A graduate from Ecole Polytechnique and the Civil Aviation Engineering School in France, Patrick Ky also holds degrees in economics from the University of Toulouse and the Massachusetts Institute of Technology. Patrick is married and the proud father of 3 sons. In his leisure time, he plays tennis and enjoys all types of mountain sports (ski, mountain bike, trekking).