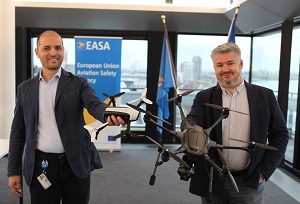 Flying a drone is great fun, a rewarding hobby and has incredible business potential. 
EASA has a live streaming session for you on:
- December 9, 2020 from 17:00 - 18:00 (CET) -
The event will focus on the needs of those of you who fly drones for fun.  
The regulations include a lot of jargon and technical terms and there are many aspects of drone flying that need to be demystified in the drone world in general. This session will help you understand how to fly safely a Drone in Europe. 
Find out what is important for you to remember to be a good pilot.
What is changing about how you fly your drone.
Do you have questions that need an answer?
This event is for you !
Visit the event page on EASA Pro for all information on how to take part.