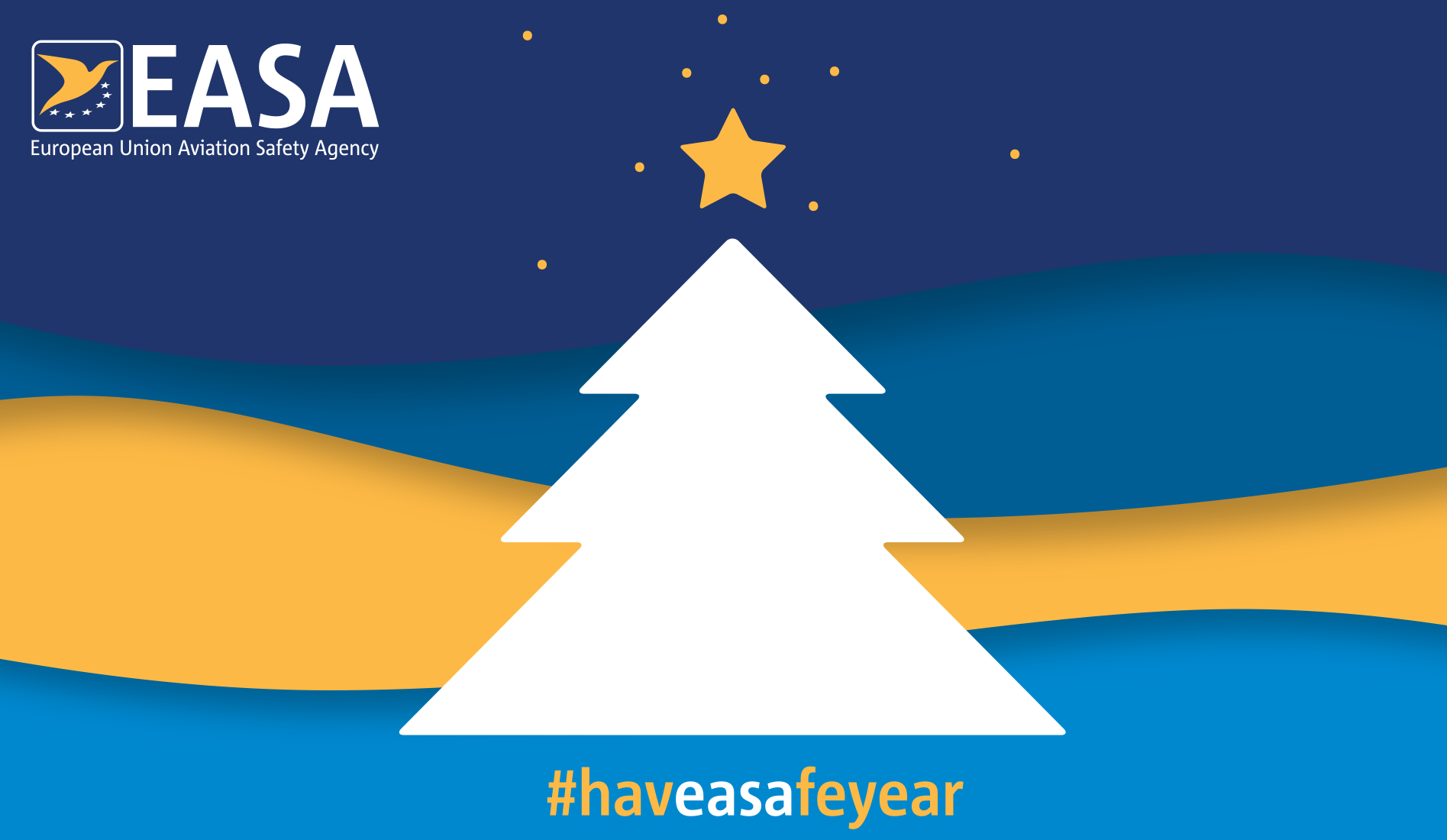 We hope that you have been enjoying the articles we have published on EASA Light, with information on  EASA's activities and projects as well as advice and guidance. 
For 2022, we plan to bring you more on topics such as drones, Urban Air Mobility, environmental issues and EASA's International Cooperation activities.
Our offices are closed from December 23, 2021 to January 2, 2022, but EASA's Frequently Asked Questions (FAQs) are available for more information and you can use our 'Contact us' forms to get in touch with us.
The European Commission's website 'Re-open EU' provides information that should help you plan your travel in Europe, while staying safe and healthy.
Wishing you all an enjoyable and relaxing festive season and a safe start to 2022.
Your EASA team